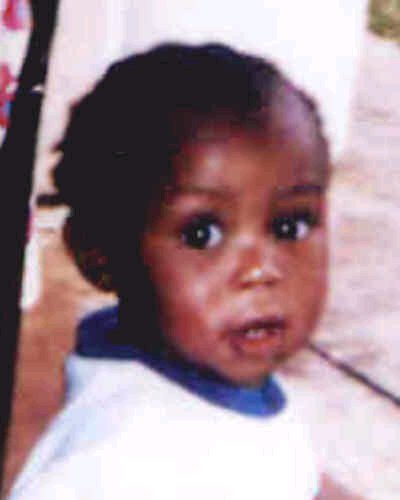 This little guy has been missing for quite a while... but, as we've seen, some missing children do turn up years later, so it is important that we never stop looking for them!
Jarkeius was only a year old when he was abducted in October, 2001, from Miami, Florida. He should now be six years old.
The thing that makes Jarkeius's story sort of sad is that, at the time of his kidnapping,his parents were in jail, and he was being taken care of by a babysitter and her common-law husband.
As the story goes, the babysitter left the house to walk her teenaged daughter to the bus stop. When she got back, three armed men were waiting for them. The men tied up the babysitter and her husband, and demanded money. The babysitter and husband say they heard a single gun shot. They were eventually able to free themselves and call the police. Apparently, some of Jarkeius's blood was found at the scene, which means the little boy may have been hurt during the abduction.
Another thing that makes this story sad is that there is just not much out there about Jarkeius. When I've tried to find children to feature in this blog, usually I can find a lot of different articles about when and how the child went missing. However, I really couldn't find much about this little boy, except blurbs about the fact that he was kidnapped by three armed men.
No body was ever found, so that means it is very possible that this little boy is alive, somewhere in the world.
To see Jarkeius's missing child poster, go
here.
To look at composite sketches of the abductors, go
here
.
And lets think positively, and hope that Jarkeius is out there somewhere!